Dear participants and authors,
I can inform you that the Scientific Committee of the IAPNM selected the best papers of the 18th International Congress on Public and Nonprofit Marketing.
I have the pleasure to announce that this year the following papers received the best paper award:
BRAND ORIENTATION OF SOCIAL ORGANIZATIONS AND ITS RELATIONSHIP WITH THE ATTITUDE TOWARD CHARITY AND DONATION INTENTION. Authors: LEONILDE DA CONCEIÇÃO SILVA, EMERSON WAGNER MAINARDES, ARILDA MAGNA CAMPAGNARO TEIXEIRA, LINDEMBERG COSTA JÚNIOR
PERCEPTION OF A REGIONAL FESTIVAL AND THE DIFFICULTIES OF INFORMATION GATHERING. Authors: PÉTER TÓTH, SZILÁRD NÉMETH, SZÁVA ZSIGMOND
Please, find the below documents of the best papers.
Yours faithfully,
Ida Ercsey PhD, Congress Chair, University of Győr, Marketing and Management Department
---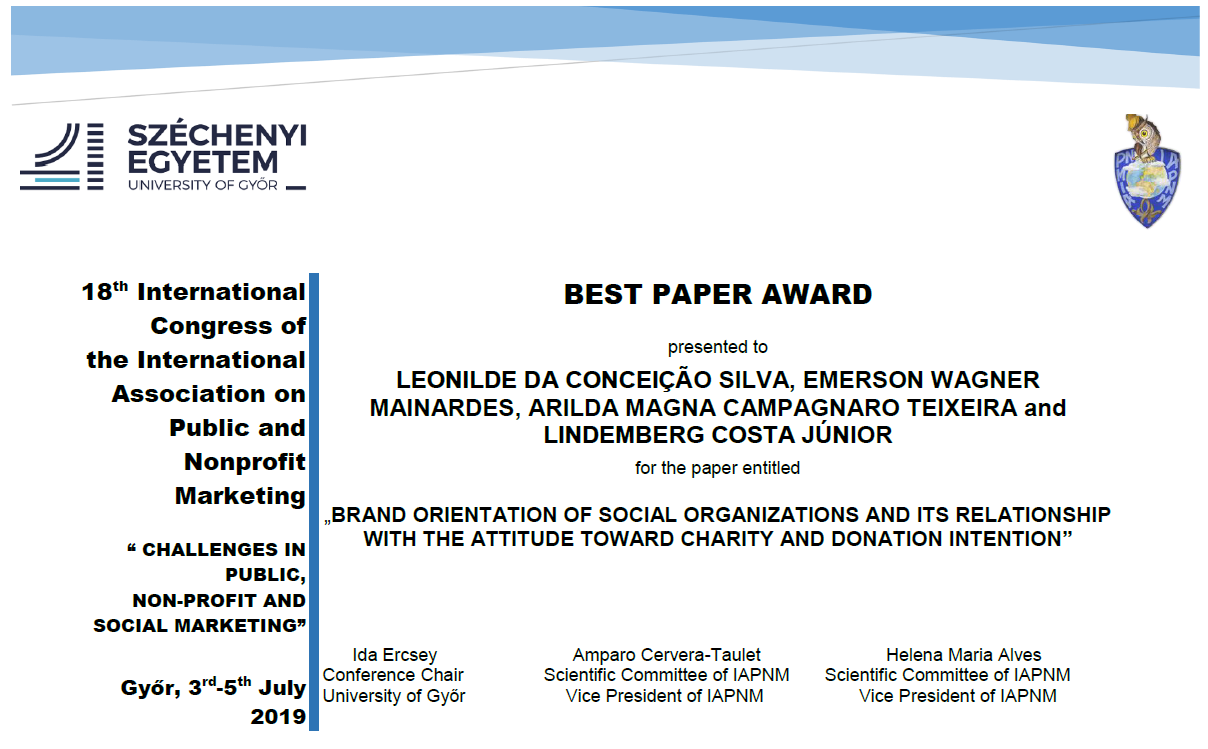 ---