Date: October 6, 2023 13:00-15:00
Location online: MS TEAMS
Participation fee: 5000 HUF + VAT
The event is free for those with EMOK (individual or institutional) supporter membership and IAB members. (Please indicate your membership on the registration link!)
The aim of the program is to step out of general scientific and business AI discourses and open a debate on challenges in marketing, media, advertising, communication and information fields, as well as in their related fields, which will become unavoidable in the near future. The aim is to reflect proactively and even provocatively on current and upcoming trends to help participants better understand the essential changes and even their role or responsibility in doing so.
We are pleased to announce that the after-movie of the PhD Forum is now ready. For those who were there and for those who might have missed it by chance, please take a look! See you next year at the EMOK PhD Forum that promises to be just as enjoyable! https://fb.watch/mRUhn8uLIp/
Proposal Process: The Publication Awards were announced in the first half of 2023, and recommendations were requested by May 2023 in three categories, along with precise citation details and a brief professional justification for the suggested publications. In 2022, printed and/or online publications were eligible for submission, with the condition that only articles or books recorded in the Hungarian Scientific Bibliography (MTMT) could be considered for the awards. According to the announcement, self-publications could also be recommended, but only articles or books in which at least one author is a member of the IX. Class Economic Science Committee of the Hungarian Academy of Sciences (MTA).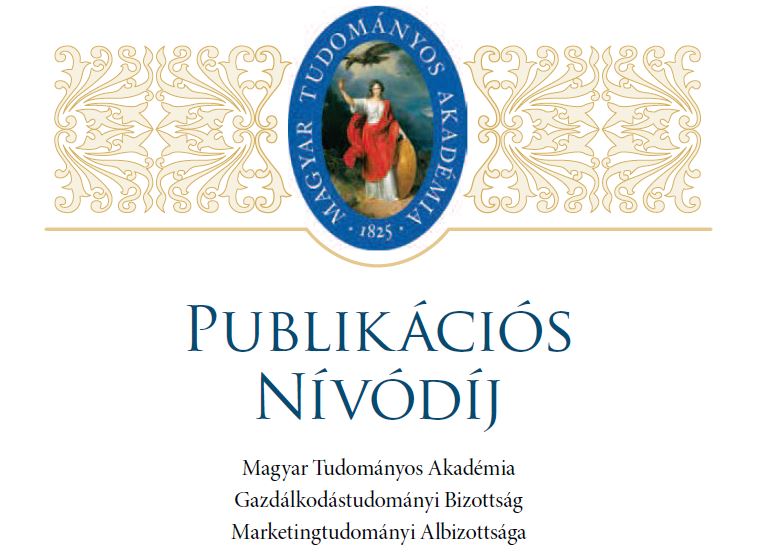 The Marketing Science Subcommittee of the 9th Division of the Hungarian Academy of Sciences (MTA) annually announces the Publication Excellence Awards. In 2021, the awards were open for printed and/or online publications, and proposals could be submitted in the following three categories:
- Monograph/Chapter in a Monograph,
- Hungarian-language Journal Article,
- Foreign-language Journal Article.
The public defense of Hossain Md Billal's doctoral dissertation entitled "VALUE OF TRUST AND E-COMMERCE TRANSACTIONAL FRAUDS IN BANGLADESH" will take place on April 14, 2023 at the Doctoral School of Economic and Regional Sciences of the Hungarian University of Agriculture and Life Sciences, Gödöllő. The supervisor of the dissertation is Bálint Csaba Illés.